In the picture from left to right: Ronen Golan, Beesense; Dr. Jan-Erik Strömberg, founder and CEO of DST; Mats Olofsson, DST; Baruch Dilion, CEO of beesense; Magnus Sundstedt, DST; Erna Suslaviciute, Beesense EU.
It is with immense pleasure I am announcing that we have completed the acquisition of DST CONTROL AB. Based in Sweden, DST CONTROL AB started as a control system development company and evolved over 30 years of activity into a full range of High-Performance Gyro-Stabilized Electro-Optical Systems. Adding to our BEESENSE line of products and solutions offering, DST is an exciting addition to our current group of companies with its industry-recognised brand in airborne camera platforms for demanding long-range applications and advanced stabilised micro gimbals systems.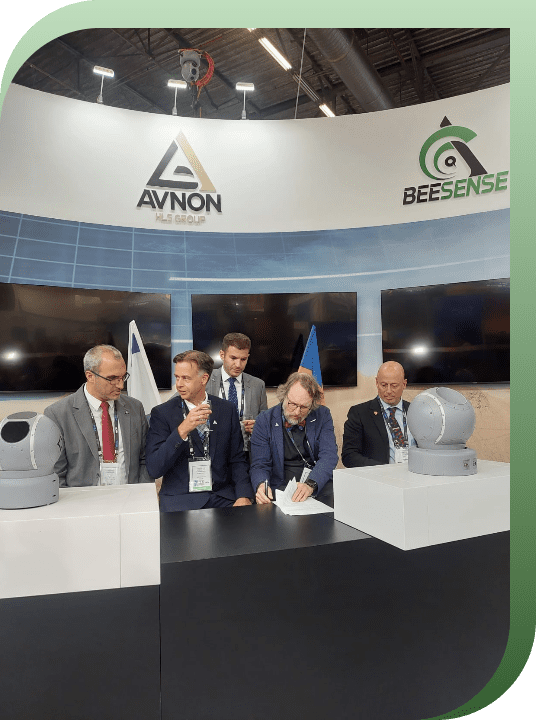 The company's Founder and Managing Director, Dr Jan-Erik Strömberg will take on the CTO position to lead a team of designers and engineers, all experts in high-performance long-range surveillance systems. Over the years, DST has gradually expanded its operations to in-house R&D, testing, manufacturing, and support. DST will provide ongoing support to its current portfolio of customers and build on new markets with BEESENSE established defense, military, and homeland security relationships.
DST's domains of expertise are model-based software & control systems design, real-time systems programming, electronic hardware design, embedded software design, and mechatronic systems design. All DST products are not under ITAR regulations and can be exported without restrictions.
Mainly catering to the following markets; surveillance, search & rescue, homeland security, forest fire fighting, and border control.
DST is bringing immense expertise in product research and development. The company has provided tailored control systems to major global companies like RUAG Space, NASA, ESA, SAAB, and FLIR Systems. DST CONTROL's current main business is light-weight, high-performance gyro-stabilized electro-optical systems with both EO and IR capabilities and small, light-weight thermal imagers.
Baruch Dilion
CEO, BEESENSE Systems Ltd.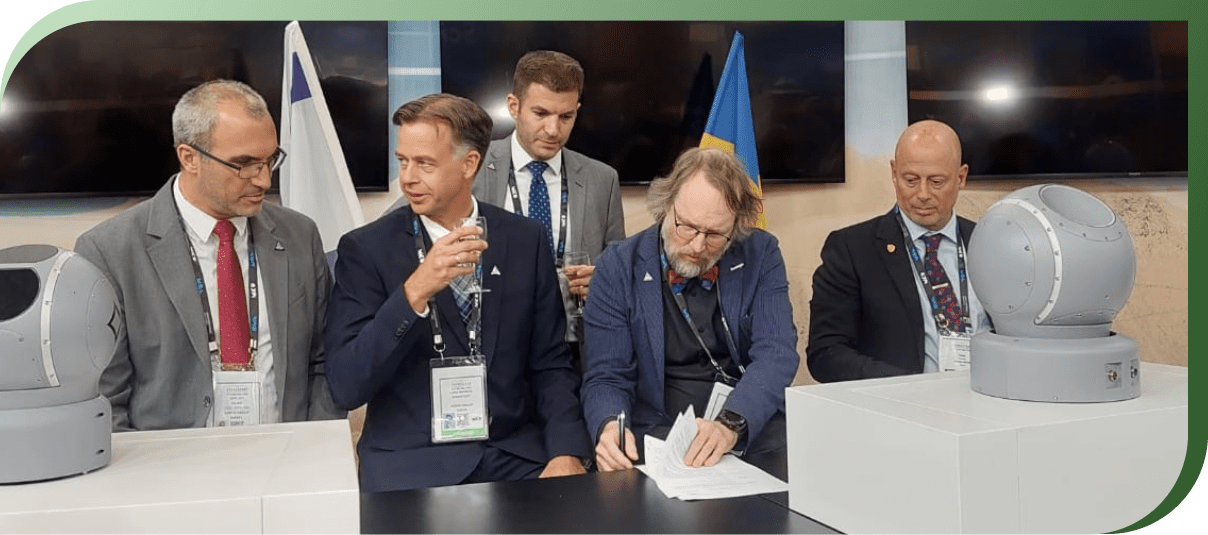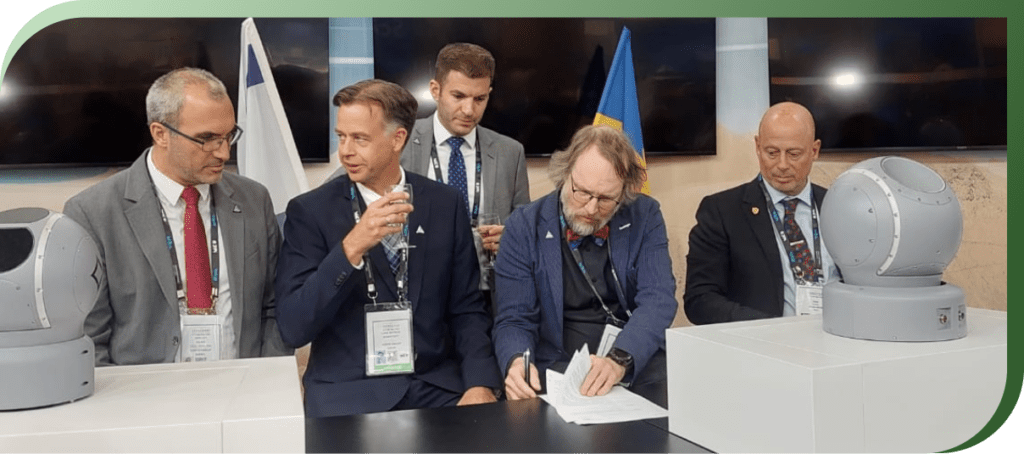 In the picture from left to right: Baruch Dilion, CEO of Beesense; Magnus Sundstedt, DST; Aviad Matza, CEO of Avnon HLS; Dr. Jan-Erik Strömberg, founder and CEO of DST; Tomer Avnon, CEO and founder of Avnon group.
It is with immense joy I am welcoming DST CONTROL in joining BEESENSE Systems an Avnon Group company. With many years of experience in highly stabilised micro gimbal systems, the two companies will engage in numerous exciting new products, research, and markets. I look forward to joining forces to reach our common goals of increasing our global presence in the years to come and further strengthening our mission to be a leader in homeland security.
Tomer Avnon
Founder and President of the Avnon Group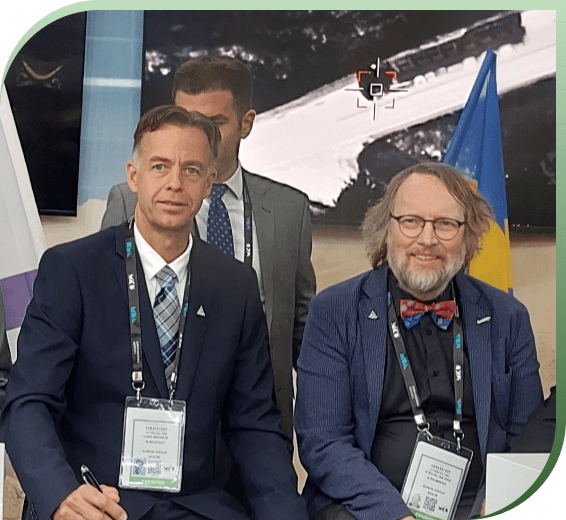 In the picture from left to right: Magnus Sundstedt, DST; Dr. Jan-Erik Strömberg, founder and CEO of DST.
As the founder and CEO of DST CONTROL I am genuinely excited about the new endeavour we are now jointly entering into. Together with the dedicated and skilled teams of BeeSense and Avnon I am firmly convinced that we are able to lift the joint product portfolio/offering to an entirely new level.
Dr. Jan-Erik Strömberg
Founder and CEO of DST CONTROL.